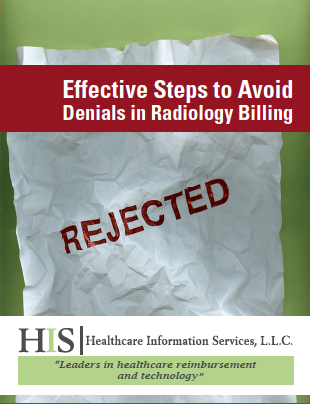 The truth is, without the right foundation, your claims submissions may be fraught with errors or omissions that increase returns and denials. Often, the cornerstone necessary for a strong claims submission foundation is overlooked. The most critical step in submission is the gathering of information; if you don't have the right information, you cannot submit a proper claim.
In this free eBook, we outline the following steps, to help you avoid denials in radiology billing:
Information Gathering Begins with the First Contact

Preauthorization or Precertification

Maintaining Core Structure during Appointment

Building the Claim

Filing the Claim: Mandatory Submission Procedures

Advance Beneficiary Notices
Complete the simple form, to the right, to access this free resource now.